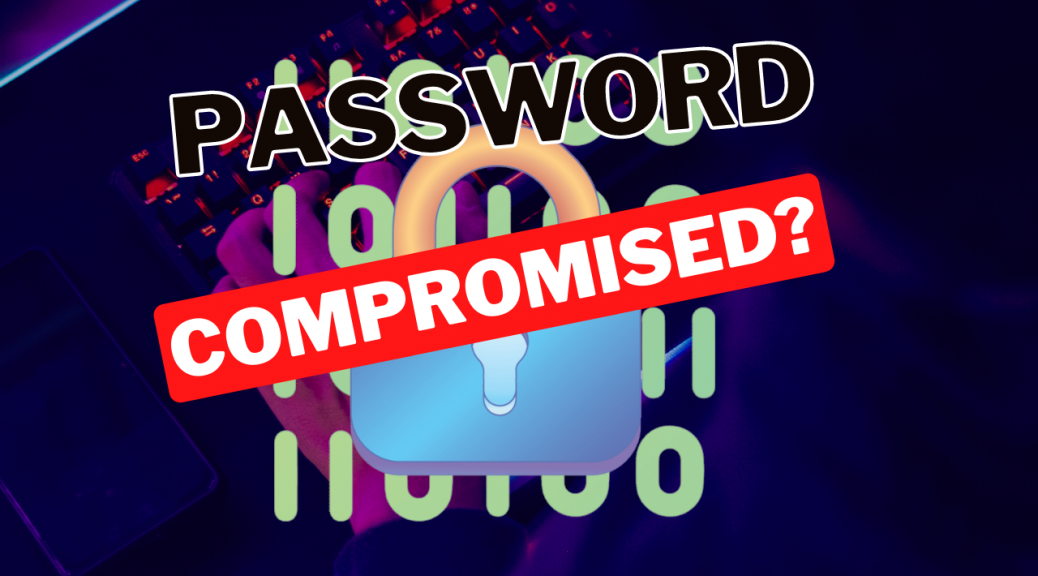 Chrome Has Found Your Password In a Data Breach. What Now?
Chrome Has Found Your Password In a Data Breach. What Now?
You're probably reading this blog post because you've used the Google Chrome data breach scanner and it has found one or more of your passwords in the data breach. What do you do now? Read on and find out!
Finding a Password In a Data Breach
At this point, you might wonder – how does a browser like Google Chrome find my password in a data breach? Are they tracking me? Was my computer hacked or something?
Thankfully, it's none of those things; over the years, Google has developed sophisticated data science and security mechanisms to make sure that the people using Google Chrome are safe at all times. We can't confirm for certain, but it's very possible that there are teams working over at Google that look after the safety of your data by completing various tasks including, but not limited to:
Account takeover prevention – many people reach out to Google's security crew because they're afraid about the safety of their accounts. Perhaps their account has just been hacked and they need to get it back as fast as possible because without it they cannot complete certain tasks, etc.
The security of Google's internal systems – again, it's very possible that Google has a team of seasoned security engineers that take care of the security of its systems. Google is a huge organization – and without top-notch security measures, everything could go downhill rapidly.
A team looking for data breaches on the web and dark web alike – it's very possible that Google, Facebook, Microsoft, and other tech giants might have a couple of people whose task is to monitor the web and the dark web for data leaks. These data leaks could then be turned over to the company (Google, Facebook, Microsoft, or whoever else), and the security engineering team could easily turn the data into protection measures for its users – think scanning through data breaches once you log in to force you to change your password, etc.
By now, you should have an idea about the sophisticated mechanisms companies like Google are employing to protect you and your most precious data.
Why Employ People?
In case you're wondering why would tech giants like Google, Microsoft, Meta, and the like employ people to warn them about the threats of data breaches, consider these things:
Such companies generally have hundreds of millions of clients that use their services every single day.
The more data their security engineering team archives, the bigger the chance that somebody will become alarmed of their data being leaked and takes decisive action – action might be as simple as changing their password, however, if a person becomes aware that his or her social security number or credit card number has been stolen, a person might have to contact their bank to block the card to prevent a nefarious party from stealing their assets.
Employing people has its own benefits – however, such actions also have considerable drawbacks – salaries cost the company money, and not all companies can afford to hire security engineers in the first place. There is an option aside from that, though – services provided by BreachDirectory can replace the security engineers. BreachDirectory collects and lets people search through data breaches both through singular requests and in bulk using the API – API pricing starts from the price of coffee and services provided by BreachDirectory are used in all kinds of industries ranging from online shopping to education to cyber security, so your company doesn't have anything to lose.
Securing Accounts in Bulk
BreachDirectory has recently made an enterprise edition of the API available for use – we have discussed how it works in one of our earlier blog posts, but the core benefit it provides is that users have the ability to both issue an unlimited number of requests through the API, receive monthly updates about data breaches, and have an unlimited amount of systems that they can integrate the API into. Can it get better than that?
In case you're not yet ready to pay for the exclusive features provided by the API, a free version of the BreachDirectory's search engine will always be available 24/7 meaning that your company will always have the ability to secure all of its employees and personnel. We hope that this blog post was as educational as it was informative, make sure to secure yourself, your team, and those close to you using the services provided by BreachDirectory, and until next time!