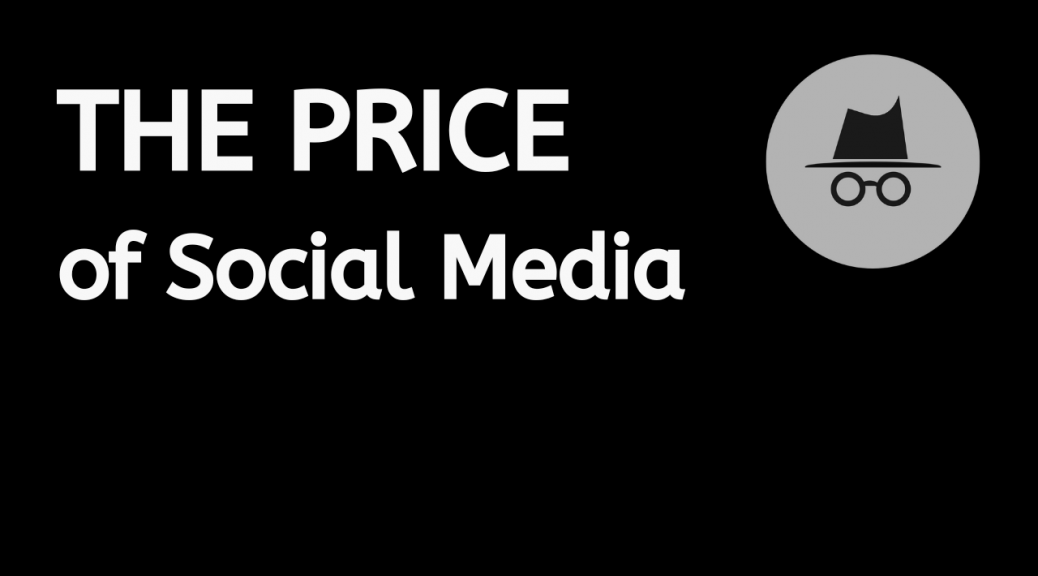 What's the Price of Your Social Media Accounts?
What's the Price of Your Social Media Accounts?
Today, we explore a rather unusual question – the price of our social media accounts on the dark web. If such an approach seems weird, take a step back and bear with us for just a minute: you already know that data derived from data breaches sell for hundreds, even thousands of dollars, don't you?
The same is happening with social media – it may seem unbelievable, but according to WhizCase, one can buy a stolen account belonging to pretty much all major social media networks for as little as $127.
The Price of Social Media Accounts
According to WhizCase, the price of social media accounts is as follows (prices are per account):
Reddit accounts are priced at $6.
TikTok accounts are priced at $8.
Pinterest accounts go for $9 a piece.
Twitter accounts are priced at $10.
Snapchat accounts are priced at $11.
Instagram and Discord accounts have a price of $12.
Facebook accounts have a price of $14.
LinkedIn accounts have a price of $45.
LinkedIn accounts have the biggest price on the list – in our opinion, the reason why is because the service is targeted towards the corporate world and thus, the attackers target LinkedIn to gain some valuable information on the internals of the company; LinkedIn might provide information related to its sphere of work, it might tell an attacker what its clients are, attackers will be quick to observe what the company posts on its blog, and from there find all of its other social media profiles, etc.
Facebook accounts are also on the rise in pricing – in our opinion, that might be because everyone started staying at home more and more come 2020, and the stuff people share on Facebook is of more and more interest to attackers – attackers might also know a couple of people in the connections circle of the target, and the messaging feature provided by Facebook provides for easy social engineering opportunities.
After Facebook accounts, we have breached accounts taken from Instagram and Discord – these apparently have a price of $12, and it's not that hard to understand why: hackers are also privy to "join in" on conversations between their target and other people.
Snapchat is also an interesting piece of work for attackers – as its used to send photos and videos to other users and frequently used for dating, it's understandable why it's a target as well.
Same goes for Twitter – it's one of the most widely used social media platforms, so it's only natural that it's a target as well.
Pinterest may not be used as frequently anymore, however, as we can see from this list, it's also a frequent target. TikTok and Reddit are the least targeted websites on the list – that's understandable, though, because one of them is just a video-sharing platform, and on the other people mostly share amusing stuff and memes. That's not very interesting for a nefarious party!
The Price of Your Social Media Account
As you could see from the information provided above, attackers are interested in a wide array of information belonging to other people – the price of an account on a social media platform, though, might vary greatly and it may directly dependent on the information within that account – after all, not all information is of interest to an attacker.
Attackers might decide on the price of your social media account by looking at the following factors (some may not be applicable on different social media platforms):
How many followers do you have? An account with 500K followers will obviously be worth more than an account with 100 followers.
What content do you post? Hackers also use content in the process of selecting a target. Is the content you post sensitive? What kind of people does it target? What's the interaction centered around it? Does it receive many "likes", "shares" or comments?
What kind of connections are associated with your account? Can they be messaged or otherwise interacted with? Attackers usually send out unsolicited messages for social engineering purposes after breaching an account.
Are you a target yourself? Do you perform any actions that could make you a target in the eyes of other people? That might take your social media accounts a likely target for attackers as well.
The price of your social media account might also be defined by your popularity in the local community – do many people know you? What harm can be done by pretending to be you on the web? etc.
Securing Social Media Accounts
The popularity of social media is booming – and while that's a very good fact for those who are interested in it, it also has a downside that this article goes through right now. But just how do you secure your social media accounts? What measures do you employ to get the best out of security features provided by social media platforms?
It all depends on the social media platform that is being secured, really – Facebook offers its users the ability to deactivate accounts if they're not going to use them for extended periods of time, Twitter offers its users the ability to require email and a phone number when resetting a password, and all of the social media sites allow users to set two-factor authentication for their accounts.
However, there's one additional measure you can employ – to secure your accounts on the web, making use of data breach search engines like the one provided by BreachDirectory will help you strike gold in the security space. When using BreachDirectory, you will not only be able to use a powerful data breach search engine but you will also be able to make use of the BreachDirectory API if you so desire – the API will provide you with a JSON response that will help you decide whether the accounts of your clients or users are at risk of identity theft or not. The API is used by numerous well-known companies and universities across the globe, so you can't go wrong when using it!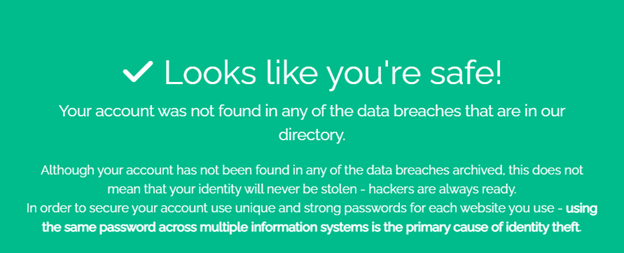 We hope you make good use of the data breach search engine when protecting your social media and other types of accounts on the web, and until next time!